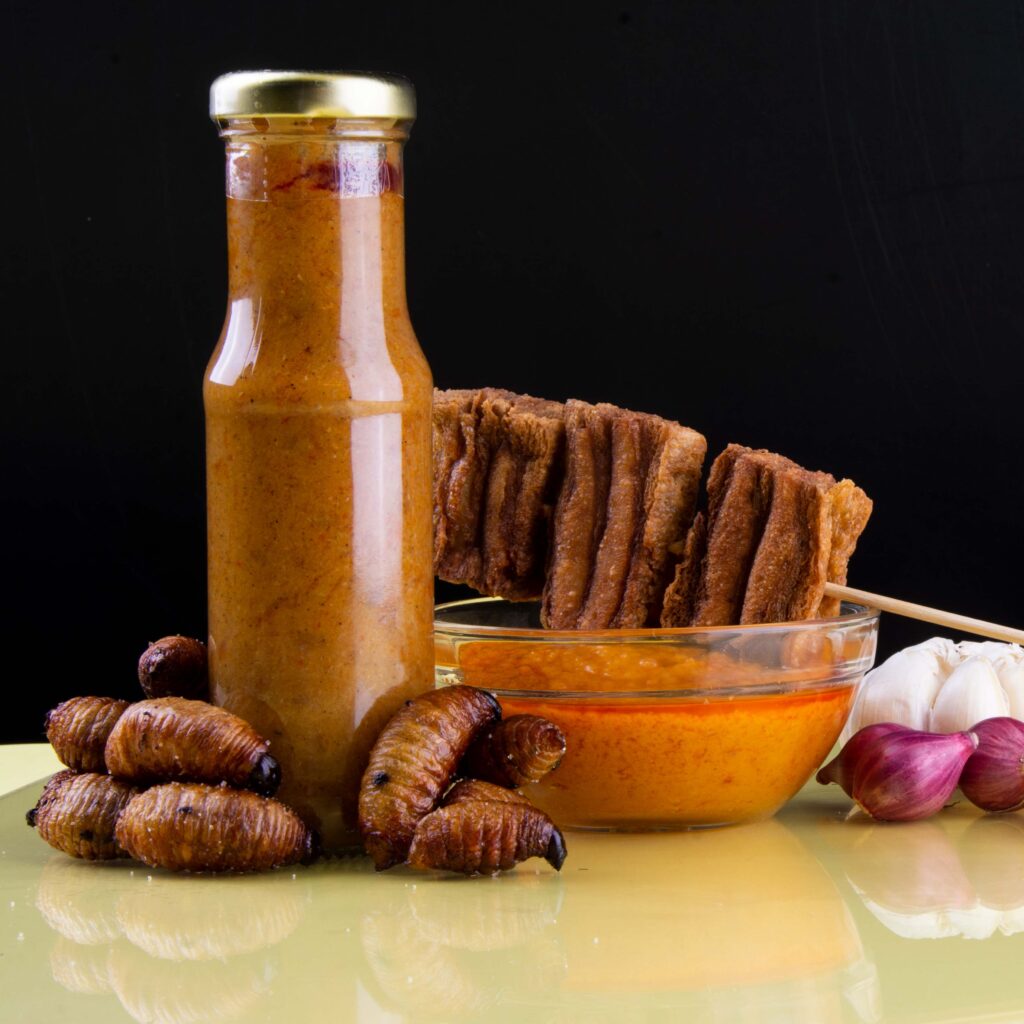 Here's a new word we should all normalize: Entomophagy. It is the word for humans consuming insects as food. We recognise it as one of the untapped and more sustainable sources of protein. As more and more of the next generation are more aware and conscious of their consumer choices, bug protein is one of the rising products in the market.
According to a recent article from Time:
Eighty percent of the world's farmland is used to raise and feed livestock, even though animals only account for 18% of global calorie consumption. Decreasing meat production… would remove pressure to expand livestock operations while freeing up existing land to restore native ecosystems and increase biodiversity.
Bugs like crickets and silkworms are rich in protein, and contain significantly higher sources of minerals such as iron, zinc, copper, and magnesium than beef. Yet pound for pound they require less land, water and feed than traditional livestock. Insect farming and processing produces significantly lower greenhouse gas emissions. [2]
We have developed a new range of sauces made with bug protein from sustainable farms in Thailand. We call this sauce range our Eco-protein Products. They include Eco-XO Sauce, Eco-Satay sauce, Eco-BBQ Sauce, and more in development.
Curious? Interested? Send us a message here.
5 สูตรหมักหมูนุ่ม ทำกินเองได้ที่บ้าน
5 สูตรหมักหมูนุ่ม ทำกินเองได้ที่บ้าน เชื่อว่าใคร ๆ ก็ชอบกินหมูกระทะกันทั้งนั้น แต่จะทานให้อร่อยก็ต้องหมักหมูกันก่อน ใครที่ยังหมักหมูไม่เป็น เชฟอาร์ตขอแจก 5 สูตรหมูหมักนุ่ม ที่ใคร ๆ ก็สามารถทำกินเองได้ที่บ้าน รับรองว่าอร่อย นุ่มลิ้น ไม่แพ้ไปกินที่ร้าน และถ้าหากนำมาจิ้มกับน้ำจิ้มสุกี้สูตรกวางตุ้งของเชฟอาร์ตด้วยแล้วล่ะก็ จะเพิ่มความ "แซ่บซี๊ดดดดด จี๊ดถึงใจ" อย่างแน่นอน 1.หมูนุ่ม สูตรเกาหลี วัตถุดิบ  …